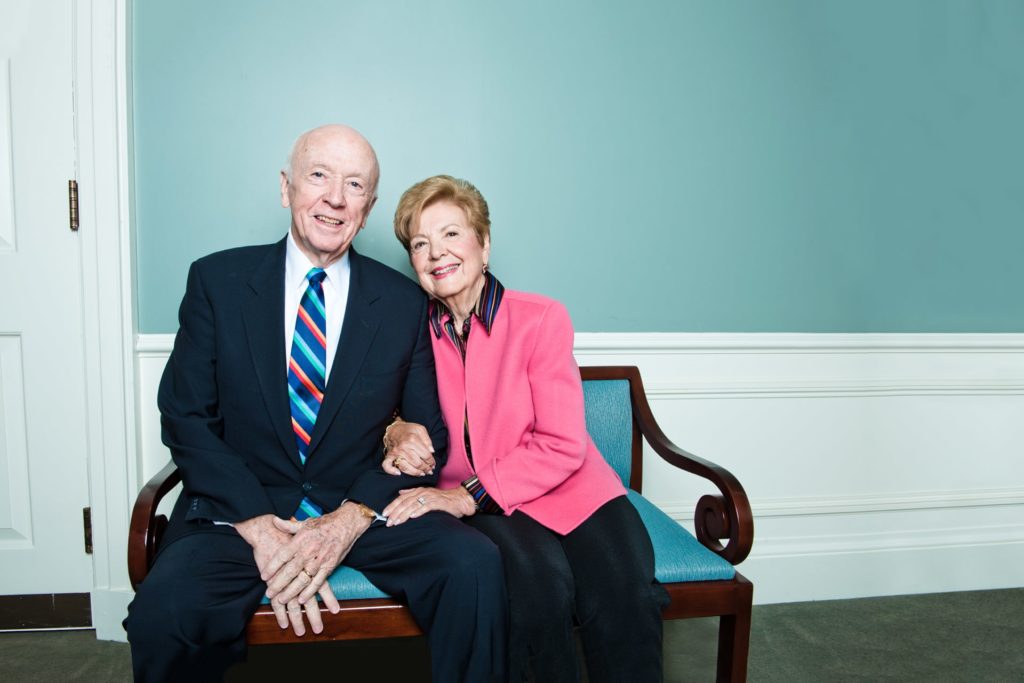 For Joan Padula Campbell '56 and her husband, Robert, TCNJ played a role in their budding romance. "Bob would come down on weekends and it was always something I looked forward to," says Joan, who met Bob at the Jersey Shore the summer before her freshman year.
Bob lived in Passaic, New Jersey, at the time, studying accounting at Fordham University. He would drive to Ewing on Saturday afternoons after his shift ended at the butcher shop. "I think I made about $6 a week," says Bob, a retired vice chairman of Johnson & Johnson, where he had a 40-year career. "But it was enough to get down there to see Joan and take her out for a hamburger, a milkshake, and a movie." He often rented a room in Bliss Hall, then an all-male residence hall, for $1 a night.
"We always had good intentions to study on Sundays," says Joan. "But that plan never really worked out." The couple married a month after Joan graduated.
An elementary education major, Joan was particularly influenced by Dorothy Petersen, a demanding professor who chaired the elementary curriculum. "She taught us to be proud of ourselves and our role as elementary teachers," says Joan, who taught in Germany during Bob's service in the U.S. Air Force before staying home to raise her family. "I hope that the students of today have the same opportunity to connect with great professors."
That hope is what motivated the Campbells to endow the Joan Padula Campbell Chair in Education with a $2 million gift. Recruitment for the first professor to hold the chair will begin next year.
"When an institution brings in better faculty, it attracts other high-caliber faculty, and in turn, it creates better students," says Bob. "Quality begets quality."
For Joan, it is a way to share her memories of campus with others. "I am thrilled that our giving is able to help students have all the wonderful experiences that I did in college." —Kara Pothier MAT '08